Lamp cage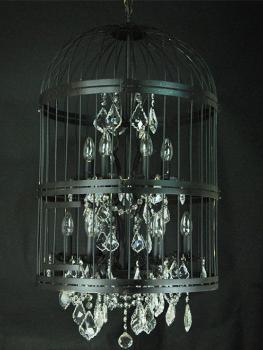 view larger image
8978
Antique bronze/ asfour crystal
Diameter 51 cm
Height 72 cm
lights 12 lights

1284,00 £ (GBP)
Uds: 1



Special Chandelier:
Crystal chandelier is manufactured in Spain by expert handcrafters.
With an original cage that gives a rustic feel.
All the manufacturing process is made by hand with the same methods from father to son for generations. This lighting fixture can be manufactured in different sizes and finishes according to your specifications for which we recommend that you talk to any of our agents. We are a company located in Valencia and we all kind of lamp as according to our customers' preferences.

Select your country or region
Decorative Chandelier, Crystal chandeliers. Phone (+34) 696 939 852. E-mail:
info@decorativechandelier.com
Offices and factory: C. Virazon, 84D. Polígono Industrial Los Vientos, 46019 - Náquera, Valencia, Spain.
The sizes indicated do not include the chain and the canopy. All our chandeliers are proudly made in Spain.