Chandeliers Custom Made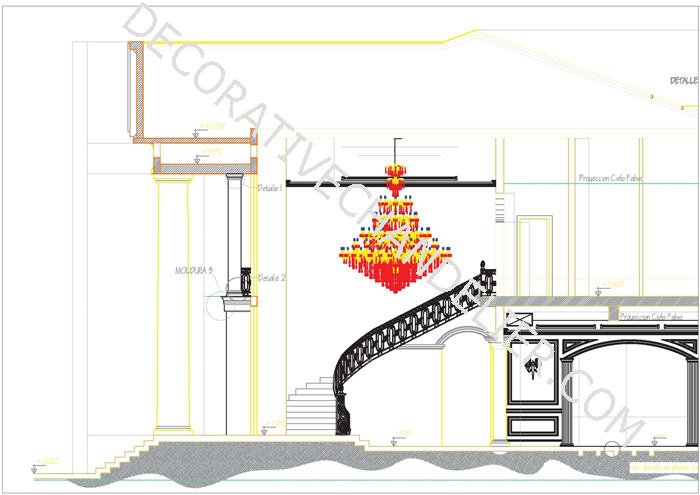 Chandeliers created from your ideas.
We constantly receive decoration projects where chandeliers are needed specifically created to build the perfect atmosphere.
Chandeliers of all styles, crystal chandeliers, bronze and crystal chandeliers,Chandeliers Versailles, bronze chandeliers, Chandeliers Maria Theresa, wrought iron Chandeliers, ceiling lamps, lanterns.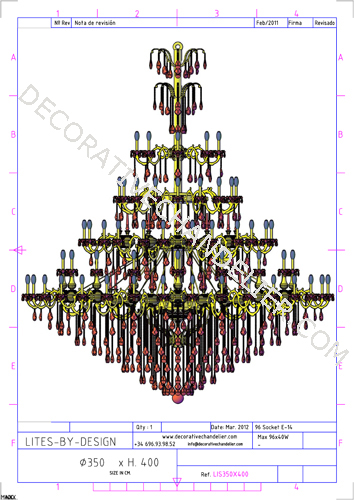 Chandeliers
The first step in this process is to translate the idea on paper.
Formerly our design team realized the plans by hand, but today with the help of CAD we make scale drawings for the customer to visualize the product proportions.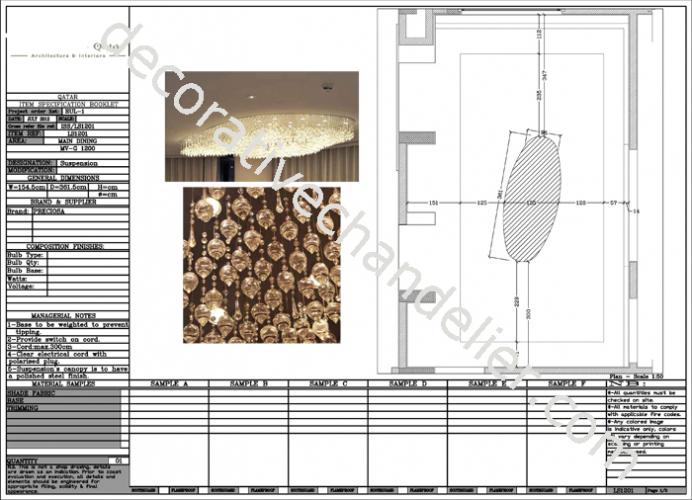 Chandeliers manufacturing process
Once the client has approved the drawing along with your budget, we begin the process of manufacture of the chandelier.
The design comes to live, faithfully following what is described in the design process.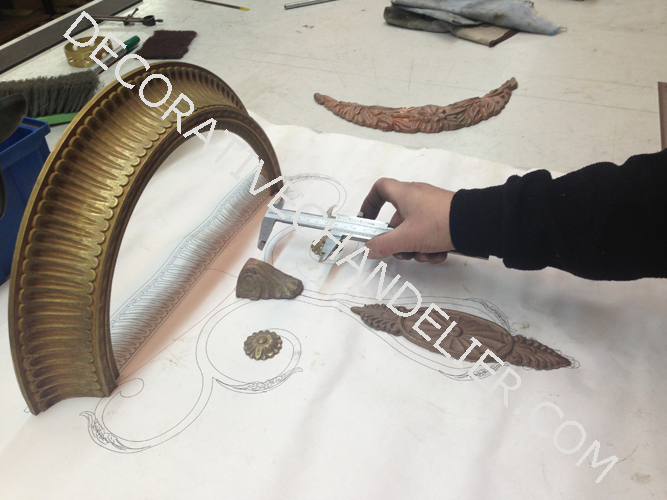 Chandeliers custom made
We have a wide variety of pieces of different styles to design and manufacture the chandelier of your dreams. However, we are able to make unique pieces for each project. Our artisans sculptors enliven the designs so that the chandeliers come alive.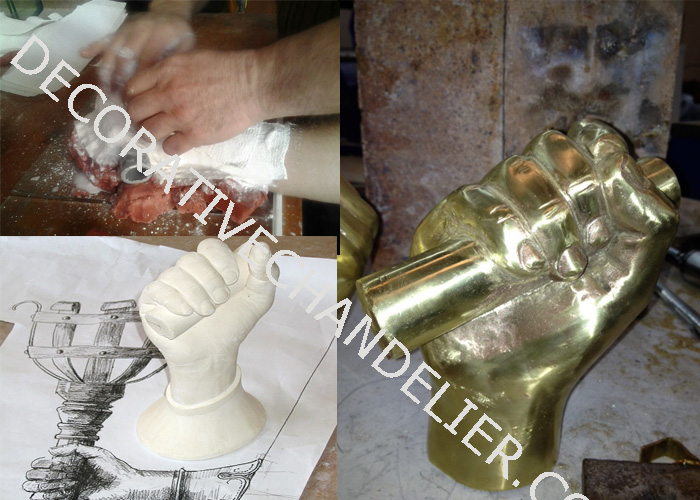 We are Manufacturers,
We can create, modify and redesign our Lighting Mixtures,to fit the needs and desires of the people that has deposited their trust in us. Our employees are true artisans with decades of experience in the Traditional Lighting Industry. Those circumstances let us offer the possibility to customize our Chandeliers to follow your needs.
You can modify any Model in any of our Collections,changing:
The finish
The color of the crystal
The color of the alabaster
In almost all the situations you will be able to modify:
Diameter
Height
Amount of lights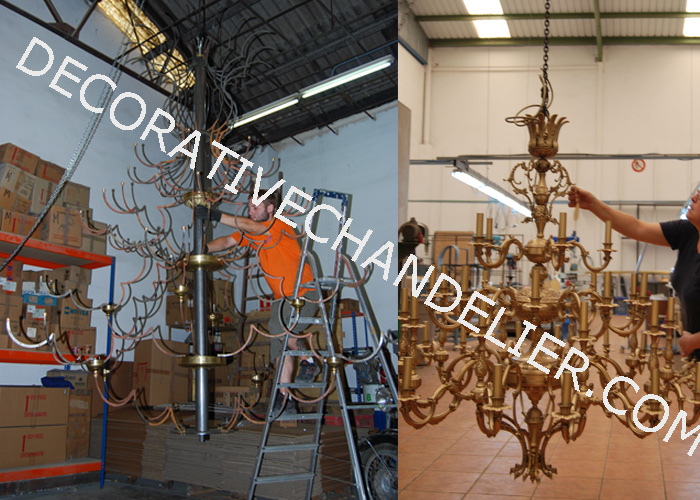 You can choose from the following Metal finishes:



Also you can choose from the following colors of crystals:

In alabaster we offer the following colors:
Please do not hesitate to let us know your needs to customize the product to your taste.

Terms and conditions of custom work:
The heart & soul of quality "custom work" is contained in its uniqueness. By definition, this means custom work can not readily be duplicated or repeated. It is policy and practice at Decorative Chandelier to provide custom work as efficiently and quickly as possible. However, clients must understand that any custom work are undertaken only with the full understanding that our clients are responsible for all work performed in our efforts to accomplish their objectives. So at these cases our policy it is NOT CASH REFUND