Tablelamp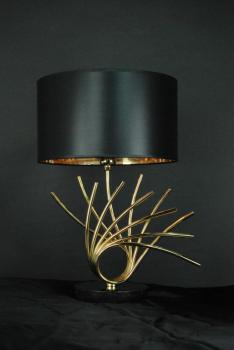 view larger image
201504
GOLD
Diameter 35cm
Height 51cm
lights 1 Max.60w

422,00 £ (GBP)
Uds: 1



Tablelamp
Our tablelamp are made with quality materials like metal and marble, you can use them to beautify every place, with different metal finished and different colours not only on the shade but also on the marble so you can arranged it to your necessity. They are so elegant that they will emphasice the place where you place them.
A monumental piece wich show you the exquisite capacity of our atisans.
We are lighting manufactured since 1968.We are located in Valencia. Made in Spain.

Select your country or region
Decorative Chandelier, Crystal chandeliers. Phone (+34) 696 939 852. E-mail:
info@decorativechandelier.com
Offices and factory: C. Virazon, 84D. Polígono Industrial Los Vientos, 46019 - Náquera, Valencia, Spain.
The sizes indicated do not include the chain and the canopy. All our chandeliers are proudly made in Spain.